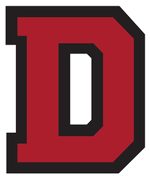 Message from the Dawson Community College President Scott R. Mickelsen, Ph.D.
We have partnered with CCCOnline to offer free online tutoring that is available 24/7. There are over 300 courses available for online tutoring and I want to point out that Math and English tutors are available. If you need online tutoring help, please email online@dawson.edu or click here for online tutoring details.
As I walked campus today I was able to witness faculty checking on other faculty to make sure their online classes and labs were going good. That was so awesome!! Thank you!
We are looking into starting a skeletal crew on Wednesday, March 25.  Most employees will begin teleworking. Please work with your supervisor. Please watch for more information on Tuesday.
We will be adjusting the hours that campus is open. I will make an announcement on Wednesday, March 25. We are seeking guidance from some other on campus groups before making a final decision. Please watch for more information on Tuesday!!
If we go to shorter operational hours the Cove and Computer lab 147 will be open for your convenience to accommodate our learners. Please watch for more information.
State Human Resources Call - Kevin McCrae 
1.       All senior leadership positions need to be on campus. This is especially important for our employees. Keep all employees working, freeze hiring and tend to wellness. Encourage tele-working where possible. Governor's chief of staff indicated they want schools to keep as many working as possible. Send as many non-management/non-leadership employees home as possible to work. Do not reduce anyone's pay check if possible. The executive branch is going to stop using the terms essential vs. non-essential workers. All senior leadership should be onsite and remain on campus.
2.       Plans for changes for staff work assignments – It is management's right to meet highest need of the mission for the institution. This will undoubtedly strain collective bargaining agreements and unions. Be compassionate and "artful" in how you approach employees in changing job duties. Promote a "We're all in this together attitude!" DCC has reached out to union and we will continue to work with union.
3.       Discuss request regarding employees returning from international travel. Employees that returned from foreign travel must check in with the Health Department. International travelers should self-quarantine for 14 days. 
4.       MUS is in a hiring moratorium. 
5.       Student workers –Federal and State financial aid are part of their aid package. If students are not on financial aid, there is no need to keep them working. If on Title IV aid, need to keep paying them. There is no obligation to keep Student Employees (not federal or state work study) employed or paid.