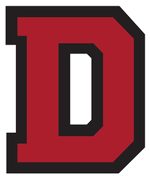 Message from the Dawson Community College President Scott R. Mickelsen, Ph.D.
A big thanks to everyone for jumping in and helping our students be successful. They are challenged but are appreciative of all the help from across campus. You all make me so proud!! Thank you so much!!
If you have been on campus, Todd has rallied the students and the college is receiving a deep clean from ceiling to floor. Thanks Todd, our staff and students to help us clean DCC!! 
We have made the decision to go to a skeletal crew working on campus. This will go into effect on Wednesday, March 25.
An employee who is required to stay home due to closure of a school, childcare, or eldercare facility in connection with the monitoring or management of the coronavirus or as a result of a declared public health emergency by the Governor and is not eligible to work remotely or is unable to telework because the employee's child needs full-time care, is eligible for up to 80 hours of Paid COVID-19 Leave. This paid leave can be taken intermittently and is available effective March 16, 2020; this paid leave will not deduct from accrued leave balances. After having used 80 hours of Paid COVID-19 Leave, the employee may use accrued annual (vacation), compensatory (comp) time, or sick leave.  
Starting on Wednesday, March 25 we will be adjusting the working/open hours of Dawson Community College. The college will be open from 8 am to 5 pm. No one is allowed in the buildings before 8 am or after 5 pm. Please plan accordingly.
For students in the dorms or locally, the cove will be open for computer use. Also, we are looking at opening up computer lab 147. The access would be though the outside doors by the IT Department. These hours, in the Cove and rm 147 would be open after hours and weekends for student use. Stay tuned for more information and details.
Hope Counseling, located in Glendive, MT, is offering DCC students free telehealth counseling appointments. Call 406-377-3370 to schedule an appointment via teletherapy (no need to travel, you have your appointment from where you are).  Currently there are openings available if any students are having difficulty dealing with what is going on right now, but slots may fill up as time goes on. Hope Counseling utilizes an encrypted platform for teletherapy so you can feel safe as a client. Call and schedule an appointment today!
In Main Hall, the bathrooms next to Jennifer Temple's office will remain open. All other bathrooms in Main Hall have been deep cleaned and will remain closed. We will inform you as rooms get cleaned and will remained closed. Thank you!!
From the department of Education. "There is nothing further needed as far as reporting the shortening of your academic year, as it relates to COVID-19." We shortened one week due to the extension of spring break.  This is great news!!
In closing, Chad said it best last night when a plan was laid out to keep everyone working. 
"Great to hear you all are thinking about these things in the midst of all the other enormous decisions and processes underway! I'm so impressed with this team.
I think this is a great opportunity to lay out everything we've ever dreamed about, wished for or hoped could be accomplished on this campus and push it out to undertasked employees. 
The worst thing that could happen is a lot of layoffs occur in the community and people allege that college employees are drawing a full salary and not working.
Thanks to you all! Stay strong and stay healthy!"
A simple thank you is not enough for all you do every day!!