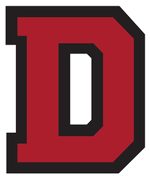 Message from the Dawson Community College President Scott R. Mickelsen, Ph.D.
From Governor Bullock -- Today (3/24/20202) I issued a directive to extend closures of public schools and dine-in food service and alcoholic beverage businesses through April 10th. I also mandated social distancing measures to slow the spread of COVID-19 in Montana and took actions to give our front-line healthcare workers the resources and support they need to do their incredibly difficult jobs. 
Wednesday, March 25, was our first day of teleworking for most employees as well as our reduced hour's campus wide. Overall things went well. We have a few issues to work on but we will get them resolved.
At this point we are looking to have people quarantine and work from home if they travel outside of Glendive or possibly a designated area. Please work with your supervisor and provide any feedback as we work towards this option.
There have been 3 classes canceled due to the COVID-19 outbreak. Jennifer will keep track of the economic impact for DCC. The classes are:
We have ran virtual tests for Monday, March 30 Board of Trustee meeting. It seems that all is in place and ready to go for Monday.
This message is for residents who are currently on campus or will be on campus during COVID-19's impact.
Please let me know if you are in need of borrowing a microwave for the remainder of the semester as a couple of people are willing to loan one to a student with a need.
Please practice social distancing of 6 feet or more between people and also please minimize your trips off campus to ones that are necessary. Before inviting someone on to campus or going somewhere please keep in mind that the campus closed the Toepke and has made a lot of other adjustments including having the majority of staff working remotely from home as precautions against COVID-19. These precautions are done for the safety of students, faculty, staff, and the greater community of Glendive. Remember that COVID-19 is present in the state of Montana and the state is aggressively working to contain its spread and is relying on all of us to do our part to help reduce the spread.
Please continue to support our local businesses and thank them often for their continued support of Dawson Community College!!