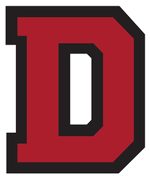 Message from the Dawson Community College President Scott R. Mickelsen, Ph.D.
We have started to have discussions about graduation. At this time we are visiting with students to get their perspective. I will make an announcement next week.
I have asked Sarah Brockel to look into some potential grants and support regarding the potential impacts of COVID-19. I will have some details by the end of next week.
Starting on Friday. March 27 we are restricting travel for all employees within an 80 mile radius of Glendive. If you need to travel outside that area, please work with your supervisor to receive guidance and direction.
As most of you have seen, the hours of campus are now 8:00 a.m. to 5:00 p.m., Monday through Friday. This means a shift to the cafeteria hours as well. 
It will now be operating at 9:00 a.m. to 4:00 p.m., Monday through Friday. We will stock the grab-n-go items back up and will still have a daily special and grill items to go. Please consider ordering extra items and taking grab-n-go items for the evenings and weekends.
We are also working on collecting items for a food pantry in The Cove. The items for the food pantry will be available for ALL students, even if you don't live on-campus. We will do everything we can to support our students and community during this pandemic. 
The decision has been made, given the uncertainty of the future of COVID-19, to offer summer courses for credit online only. The summer semester runs from June 1 to August 3. There is flexibility for start and end dates during the summer semester. 
Dr. Shikwambi or Erin Kaufman will be finalizing the schedule with those of you who already indicated you would like to teach online, as well as working with those who had planned to teach on-campus.
If anybody is interested in teaching an online course this summer, please let Dr. Shikwambi and Erin Kaufman know and we will get it scheduled.
Here is a link to an article from AACC that Katy Peterson, Leslie Weldon and I contributed to about housing on two year campuses amid the CORVID-19 crisis: https://www.aacc21stcenturycenter.org/article/a-place-to-call-home-in-uncertain-times/