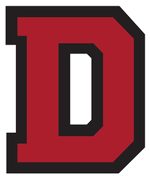 Message from the Dawson Community College President Scott R. Mickelsen, Ph.D.
Starting this week we will all telework from home on Fridays. The only exceptions will be:
    Maintenance and Facilities (deep cleaning main areas)
    Food Service (provide meals to our students)
    Welding/Corrosion (accelerated classes/lab run until April 10)
A letter was sent today to the Northwest Commission on Colleges and Universities outlining our approach to the COVID-19 situation. Thanks to Suela Cela and Traci Masau for providing the information as well as writing and sending the letter.
At this time we are looking at alternative ways to hold spring commencement. One area being explored is a virtual ceremony. Virginia Boysun and the commencement committee will get ideas to me by the end of the week.
President Trump has extended the social distancing guidelines out to April 30. The DCC COVID-19 response team is watching and taking necessary steps to keep our DCC community safe.
Please let me know if you have any questions.
Thank you!