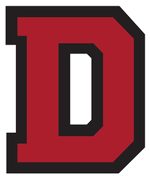 Message from the Dawson Community College President Scott R. Mickelsen, Ph.D.
Here are a few updates regarding COVID-19.
Please continue to encourage people to stay at home, practice social distance as well as other important factors to limit and ultimately stop the spread of COVID-19. As it continues on, some will let down their guard - we need to keep practicing awareness and take strong action to combat this threat on our lives and those around us. Approximately half the people affected are under 50 years old.
We have 37 students still in the dorms. If any of you need anything please do not hesitate to ask. We want to make sure you are all comfortable and safe!!
The shelving for the cooler/freezer is here. It will be cleaned and installed today. On Thursday, we will receive a truck load of food to be used, if needed, in a county wide emergency. Thanks for everyone's help and support.
If the virus gains a stronghold in Eastern Montana, I want you to begin thinking about what that would look like for Dawson Community College. (i.e. more people teleworking, partial shutdown...).
A deep clean continues to take place on campus. Student workers and staff are busy cleaning the library, shelves and all!! Everyone is working hard. Thank you!!
As we continue to go through this effort please continue to be mindful of those around you. People are stressed, some have family members affected, some are worried about their young kids, grandparents...Please remember to practice "caring regard". A kind word and a helping hand can go a long way at this time!!  
Have a great day my friends!!