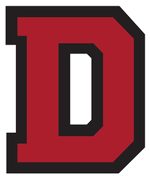 Message from Dawson Community College President Scott R. Mickelsen, Ph.D.
The cupboards in the Cove have been stocked, more meat placed in the freezer and the food pantry will be sending us boxes of food for the students living on campus. The cupboards will be restocked weekly. Please use what you need and remember to clean up after yourself.
All students without a meal plan, please feel free to go to the cafeteria and get a meal. Please let the cashier know your name so we can keep track. We want to make sure you are fed, so please use this service.
A graduation survey has been sent out to help us decide on the direction of spring commencement. Please make sure you fill it out so we can make a decision based upon your input!!
The DCC Campus will be closed on Fridays until further notice. This begins Friday, April 3. Food service will be open from 10 am to 2 pm to make sure our students are fed. Also, the welding lab will continue so we can be done by April 10. Additionally, the custodial and maintenance crew will be on campus deep cleaning.
Jon Langlois will be touching base with all our on-campus students in the next few days to make sure you are doing good and that you have everything you need at this time. Please let us know if you need anything (i.e. food, pans, microwave...).
We are in the process of setting up a few cooking classes to be held in our cafeteria. This will be basic cooking practices and how to make simple, healthy meals. Please watch for more information.
Thank you everyone for your continued help and support!!