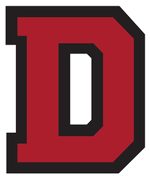 Message from Dawson Community College President Scott R. Mickelsen, Ph.D.
I would like to thank Robin Thompson of RT Electric for his donation of food to our students living in the dorms. Thank you!!
If you see Geri at Albertsons please thank her for their help with supplying food for our students in the dorms. So many people helping and so many to thank for stepping up!!
Jennifer King and Justin Beach were both on calls and there is some federal help coming to assist educational institutions during the COVID-10 Pandemic. Details are limited at this time and formulas for release of funds have not been finalized at this time. Stay tuned for more details.
I will make a final announcement on Graduation by the middle of this week. There is a survey that has gone out to students and we will have that input by Monday afternoon.
Students, the cafeteria is open from 10 am to 2 pm.
Thanks for all you do!!