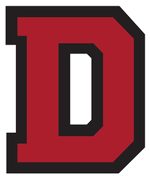 Message from Dawson Community College President Scott R. Mickelsen, Ph.D.
As a reminder. DCC employees, if you leave Glendive you must self quarantine for 14 days. You are not allowed to come back on campus.
We have 31 students on campus this week. We have had a few move home and some others might move home after welding labs are completed this week. Jon Langlois will keep us updated.
Students, you cannot leave Glendive and then come back on campus. If you leave Glendive you will need to quarantine for 14 days. Please work with Jon Langlois if you have a need to leave.
Each Tuesday at 2 pm Traci Masau, Shamani Shikwambi and Jon Langlois will have a platform where students can join to receive up to date information and help. Please watch for more information.
There will be a call regarding FEMA funding and COVID-19. DCC might be eligible for FEMA funding. Jennifer King will be on the call and keep us updated.
Thanks to everyone who has helped stock the Cove with food. A community member stopped by to leave important food items for our students. Thank you!!