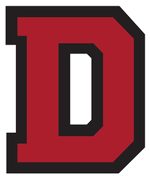 Message from Dawson Community College President Scott R. Mickelsen, Ph.D.
Graduation update. We had 13 students say yes to a virtual commencement ceremony while 34 indicated no. Also, only 8 said yes to coming back spring 2021 while 39 said no. The majority of students are not interested in a commencement ceremony. We will have a final determination on Thursday, April 9.
Welding will finish up their classes on Friday, April 10. A big thanks to Jim LeProwse and Chanse Switzer for working hard and finishing up our welding students while practicing safe COVID-19 protocols.
Students, inventory will be taken in the Cove on Wednesday and shelves restocked with food. Please let us know if you need anything!
Please be mindful of businesses in town, your neighbors and your colleagues as we move through these tough times. Everyone is affected by this while some are more than others. As you become aware of situations please see how you can help.
Here is a quote from a good friend. I hope you can find some comfort in it. It reads:
"Even as we speak, we are waging an 'all hands on deck' war with COVID-19, a solemn reminder that a virus 1,000 times smaller than a grain of sand can bring entire populations and global economies to their knees. When we have conquered it — and we will — may we be equally committed to freeing the world from the virus of hunger and freeing neighborhoods and nations from the virus of poverty." Jeffery R. Holland
We will hurt, we will make it, we will survive, we will learn and we will rise up stronger than before!
Have a great day!!