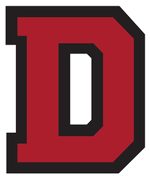 Message from Dawson Community College President Scott R. Mickelsen, Ph.D.
Gov. Steve Bullock announced in Helena on Tuesday afternoon that several directives have now been extended to combat the COVID-19 outbreak.
The "stay at home" order and public school closure orders are now in effect until April 24. The closures of bars, dine-in restaurants, casinos, and other nonessential businesses, and the suspension of evictions, foreclosures and the shutting off of utilities for nonpayment are also being extended. The directive requiring incoming travelers to Montana to enter into a 14-day self-quarantine will also now run until April 24.
The above directives had originally been slated to end on April 10, but last week Gov. Bullock indicated that those orders would likely be extended.
The governor also recommended Montanans wear cloth face masks when they're out in public places still open, such as grocery stores or pharmacies. Gov. Bullock said he believes these orders are working to "flatten the curve," which refers to the peak time when COVID-19 cases spike and potentially overwhelm hospitals.
For anyone interested in making face masks, this pattern is fairly easy to use. Thanks.
https://about.kaiserpermanente.org/content/dam/internet/kp/comms/import/uploads/2020/04/02_COVID_Mask-Instructions_v10.pdf 
Students: There will be masks in the Cove for your convenience. We are looking into someone making some masks to give to each of you. I will update you as I know more.
DCC Employees: There will be masks at the front office welcome door next to the hand sanitizer. Please take and use it if you so desire.
Students: The Cove food cupboards and fridge will be restocked. Please continue to use and let us know if you need anything.
A final determination will be made today regarding our 2020 commencement ceremony. I will send out an email around 1 pm with that announcement. Thanks to all the students who responded to the survey.
The college is currently discussing what a full closure would mean for DCC. I have asked my team to prepare for this. At this time this it what it could look like:
All employees telework.
A limited number would still have limited access to campus (ex. IT, Cabinet…).
Students could stay in dorms.
Food service would remain open but maybe limited hours.
Cove would still be stocked with food items weekly (canned and freezer items on Wednesday and fresh fruits and vegetables on Saturday).
Custodial and maintenance would remain on campus to continue to deep clean.
Please let me know if you have any thoughts or issues.
As you might be aware. There is a positive case in Sidney. At this time I have asked Jennifer King to remain working from home. We have implemented a plan to make sure all signatures and approvals are still in place. Alex Winchell will not be traveling to Sidney once per week for reviews, signatures and verifications. That will all be done via distance from this point forward or until further notice.
Thanks so much for your hard work and dedication as we maneuver new territory. We greatly appreciate you and are here to support you all!!
Have a great week my friends!