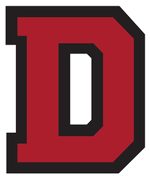 Message from Dawson Community College President Scott R. Mickelsen, Ph.D.
Marc Roe will be working 100% from home from this point forward. Tyrel Huseby will be on campus daily.
We are still looking at 100% remote teleworking. We are watching, closely, the COVID cases around us and will make a determination as we learn more. Some teams are 100% teleworking and others are at some level of teleworking now. About 15 employees are still on campus daily.
The individual who went home with pneumonia last week and was tested for COVID-19, the results have come back negative. All who had worked closely with her and were in quarantine are now off quarantine.
We have about 25 students on campus at this time. A few more may leave this week. In addition, we need to prepare to have some students stay on campus that cannot go home as of May 15.
The paper will be interviewing about 4 students regarding their input about COVID-19.
We have submitted the signed document needed to initiate the release of the CARES Act dollars to Dawson Community College. We should receive funds and have more guidance within the next two weeks. The initial amount was reduced due to some changes in the formula. DCC's amount was reduced by $25,903.