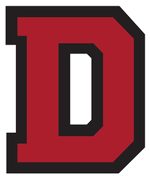 Message from Dawson Community College President Scott R. Mickelsen, Ph.D.
The first batch of meal and dorm reimbursement checks will be mailed out this week with the second batch going out next week.
Students, we strongly encourage you to stay in Glendive and do not travel outside to other communities. We appreciate you for helping us out in this request!! 
We are moving towards more employees working from home. The rest of this week will be a transition. By Monday there will be less people on campus and more that will be teleworking.
We have some cloth face masks that are being made for us. We should have about 50 more masks in the next 10 to 14 days. Thanks to Jakobi Hibbert and Dottie Evans!!
The Cove will be monitored and more food items will be stocked on the shelves and in the fridge and freezer if needed.