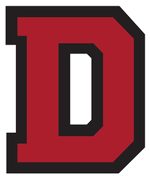 Message from Dawson Community College President Scott R. Mickelsen, Ph.D.
Some colleges are moving towards pass/fail grades. Dawson Community College looked into this and decided not to change our grading scale. Some of the main reason are:
As a transfer school we were afraid that it would leave further scrutiny for the 4 year colleges to decide what to take and not take.
There is no standard associated with pass/fail courses. In some institutions you need an 80% to pass while others it is a C or C- grade to pass.
The decision was made with the student in mind and the best potential outcome for our students as they complete and transfer on.
The Cove cupboards, fridge and freezer will be restocked today. We should have items in the Cove by 3:30 pm.
As we go to a thinner staff on campus the mail will be received each day but sorted only a couple of days per week. Thanks Kristin Bilbrey for doing this for us.
Brendan Heidner will be putting together a virtual tour of the DCC campus. This will be used in showcasing our great campus as we continue to reach out to students. 
We look for Governor Bullock to give an update the middle of next week regarding further information regarding shelter in and other COVID-19 updates.
Thanks for all you do and have a great day!!