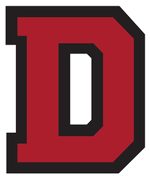 GLENDIVE, MONT. – June 2, 2020 – Dawson Community College is pleased to announce the reopening of the Dawson Community College Toepke Center effective June 1, 2020.
The Toepke Center weight room, cardio room and walking track is now open to the public Monday-Thursday from 7:00 am-5:00 pm.
Those interested in using the Toepke Center facilities are asked to follow a few simple guidelines for the health and safety of all. Patrons are encouraged to maintain six feet of distance from others, wipe equipment after use, and wear a face mask when possible. Anyone experiencing a fever, shortness of breath, a cough or other COVID-19 symptoms must refrain from using the facilities.
For more information regarding the reopening of the Toepke Center, please contact Katy Peterson, Dawson Community College Director of Marketing and Public Relations, at 406-377-9444 or kpeterson@dawson.edu, or visit www.dawson.edu.
###
Dawson Community College (DCC) fosters a culture of excellence in education, providing all students quality learning and opportunities for growth and partnership in local and global communities. DCC strives to become the standard of excellence for institutions of higher education.  This institution is an equal opportunity provider.