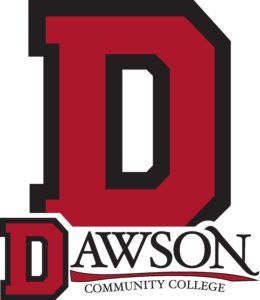 Dawson Community welcomes all new and transfer students for Fall 2019 to Advance Registration on Thursday, July 18. The day's events will begin at 8:30 a.m.
Advance Registration gives students an opportunity to take placement tests and arrange a class schedule for the fall semester ahead of time. This allows students more time to settle in and relax on their first days on campus prior to the start of classes.
"Advance Registration is a great time for students new to DCC to meet their academic advisor and other DCC staff. Registering ahead of time can help to relieve some of the stress that sometimes comes with the first days on campus," said Suela Cela, DCC Director of Enrollment Management.
Advance Registration attendees are welcome to bring parents and friends with them. Students' guests will be given a campus tour and will have the opportunity to learn more about student life and students services. Students and their guests will meet back up for a lunch provided by DCC. Guests are welcome to attend advising sessions with their student.
All students that attend Advance Registration will be entered in a drawing to win a $500 Buccaneer Excellence Scholarship.
Students are asked to sign up to attend Advance Registration by July 15. Students may sign up online at  or by calling 406-377-9400.