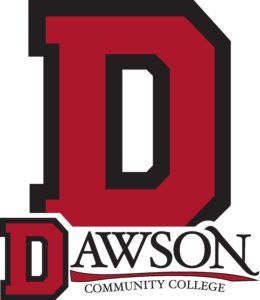 Individuals who didn't finish high school have another way to demonstrate the same skills and knowledge as a high school graduate – through studying, testing, and earning a high school equivalency (HSE) credential. The Career and Adult Education program at Dawson Community College can assist students with this journey.
The GED® test is one of three tests used nationally to award a HSE credential. Until recently, it was the only test available. Today, there is also the HiSET® exam and the TASC™ test. The HiSET exam is the only test Montana uses to measure HSE skills in language arts, mathematics, science, and social studies.
Opportunities can be limited for those who don't complete high school. With a state-issuedH HSE credential, though, anyone can qualify to take advantage of opportunities on the job, join the military, begin one of 110 different apprenticeship occupations in Montana, or continue their education at the college level.
According to the Montana Department of Labor and Industry, "Montana is expected to add 5,500 new jobs per year through 2026, however the number of expected job openings is higher." A HSE credential can dramatically improve an individual's prospects in the job market.
To begin the HSE journey, most test-takers attend adult education classes to prepare for the exam. Career and Adult Education is provided at DCC. The program is grant funded, so it is offered at no cost to students. Career and Adult Education has resources to help familiarize students with both the exam questions and the computer-delivered testing experience.
After students have passed the HiSET exam, the Montana Office of Public Instruction will issue a HSE credential, and individuals can be confident their skills and knowledge are on the same level as a traditional high school graduate.
Interested individuals are encouraged to attend an informational session. These are held Tuesday evenings (with the exception of holidays) from 5-6 p.m. in DCC's Main Building, Room 020. Call 406-377-9448 to let DCC staff know you will attend. It's never too late to meet a challenge today for tomorrow's opportunity.
For more information on Career and Adult Education at DCC, click here.