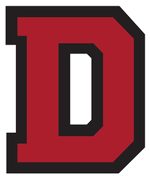 Dawson Community College is pleased to announce their partnership with the Dawson County Food Bank to collect donations for students and community members during the COVID-19 pandemic. 
DCC is providing services for students who remain on campus but with a shift of hours of operation, Vice President of Academic and Student Affairs, Traci Masau, "wanted to provide additional items for students while supporting the community."  After seeing a Facebook post that the Food Bank was needing items, an idea was formed to partner with them and ask for donations for both the DCC food pantry and the Food Bank. All donations can be dropped off at the College and they will be sorted and delivered to the Food Bank.
The Food Bank needs a variety of non-perishable items and toiletries including: cereal, canned soup, canned veggies, canned fruit, pasta, pasta sauce, salad dressings, water, cake mixes, brownie mixes, canned frostings, paper towels, toilet paper and soaps.
 The College will also accept a wide variety of non-perishable items and toiletries, as well as bread, fruit, milk and juice. Monetary donations will also be accepted.
Donations can be dropped off at the Front Office of Dawson Community College Monday-Friday from 8 am-5 pm.
Please direct any questions about the Dawson Community College Food Pantry to Katy Peterson at 406-377-9444 or kpeterson@dawson.edu. Visit www.dawson.edu for more information about COVID-19 as well as regular campus updates as the virus situation continues to evolve.