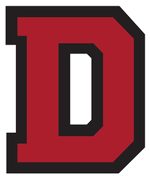 Dawson Community College is pleased to announce the recent decision to waive application fees for Summer 2020 and Fall 2020 enrollment. 
DCC leadership decided to waive fees to help encourage students to apply to Dawson Community College. "DCC has always been dedicated to helping students pursue an excellent education at an affordable cost. The waived application fee helps make that excellent education even more affordable and accessible," said Dawson President Scott Mickelsen.
Dawson Community College offers a wide variety of courses and programs. Students interested in applying for either the Summer 2020 or Fall 2020 semesters are encouraged to explore course options and apply at www.dawson.edu.
Direct any questions about the waived application fees to Katy Peterson at 406-377-9444 or kpeterson@dawson.edu. Visit www.dawson.edu to learn more about the application process.