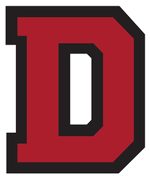 Message from Dawson Community College President Scott R. Mickelsen, Ph.D.
Our Virtual Buccaneer Day was a great success with 33 students filling out participation forms. Great job to everyone involved!
Some states are relaxing their COVID-19 shelter-in place guidelines. In Montana, we continue to practice the Governor's directive to shelter-in place.
Midterm student checks are being conducted this week.
Richland County reports that only 1 of the 3 people tested remain in isolation. The first two have been released from quarantine.
Dawson County reports 5 unconfirmed tests at this time. A total of 56 tests have been conducted. 
Thanks for all you do and have a great day!!"