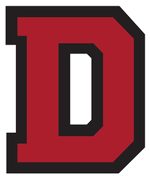 There are many great reasons to take an online class from DCC this summer. The low cost and flexibility of each course provides a perfect opportunity to fast track your degree, save some money on general requirements, or fill a prerequisite. These fully online, 6-week or 10-week sessions are designed to fit any schedule, so you can complete your classes with time to enjoy all your favorite summer activities.
Here are five of the best reasons to enroll in a summer course at Dawson Community College:
Get Ahead- Get a head start by filling general education requirements or prerequisites to a program you are applying for. Our summer session offers a wide variety of classes to help you get started.
Catch Up- Catch up on missing Credits and stay on track for the degree or certificate you are pursing. 
Save Money -DCC provides affordable, high quality classes to students. We also have a scholarship available to Montana residents offered on a first come first serve basis. 
Maintain a Flexible Schedule- Taking online classes allows you to fit learning into your schedule whenever and wherever it is convenient for you. 
Choose from a Wide Variety of Classes- DCC offers numerous degree and certificate programs that can be completed online, as well as many course options that may not be available on campus. 
To view the complete summer schedule and apply for a summer scholarship, please visit https://www.dawson.edu/future-students/summer2020.html. You can also call Online Specialist Jordan Ulrich at 406-377-9411, or email her at online@dawson.edu for more information, or to enroll in a summer class.