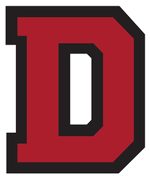 GLENDIVE, MONT. – June 2, 2020 – Dawson Community College is pleased to announce the 2020 Fall Semester will not be shortened, and on-campus and online classes will continue as scheduled.
DCC has decided to hold the 2020 Fall semester as originally scheduled with on-campus classes starting August 26, 2020. The decision to start the semester as scheduled was made to best fulfill student needs. "We are fully committed to providing a quality education. Choosing to not shorten the semester provides us the best opportunity to serve our students." said Dawson Community College President Scott Mickelsen.
With the decision to not shorten the fall semester, DCC will remain ready to adapt as there are further developments with the COVID-19 pandemic.  "Student and employee health is still a top priority for us. We will remain vigilant in monitoring the COVID-19 situation and make necessary schedule adjustments as needed," said President Mickelsen.        
For more information regarding the 2020 Fall Semester, please contact Katy Peterson, Dawson Community College Director of Marketing and Public Relations, at 406-377-9444 or kpeterson@dawson.edu, or visit www.dawson.edu.
###
Dawson Community College (DCC) fosters a culture of excellence in education, providing all students quality learning and opportunities for growth and partnership in local and global communities. DCC strives to become the standard of excellence for institutions of higher education.  This institution is an equal opportunity provider.