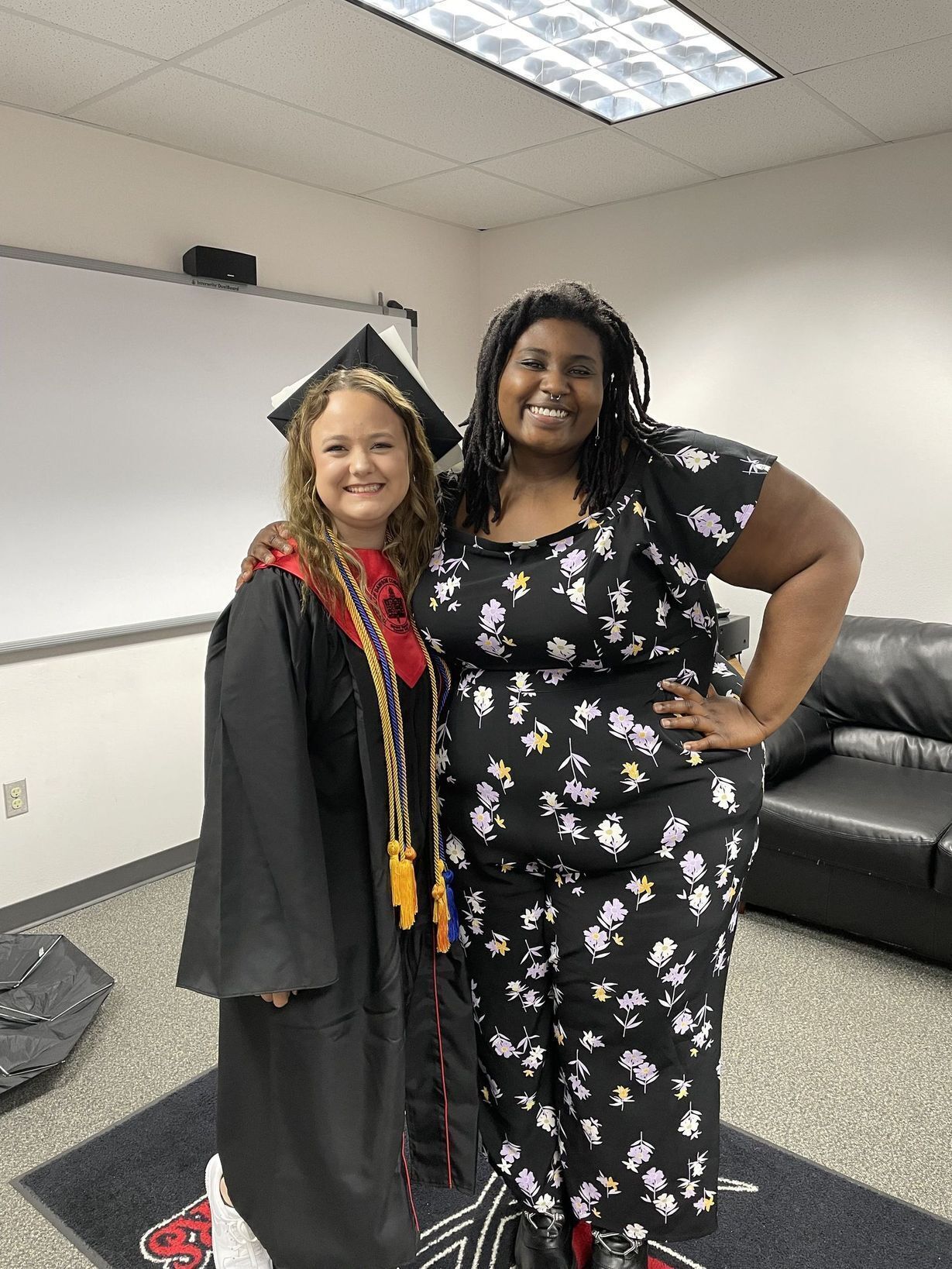 GLENDIVE, MONT. – June 19, 2022 Four Dawson Promise students recently graduated with an associate degree from Dawson Community College. These individuals are the very first Dawson Promise students to successfully complete the program. The program is a grant and donor-funded and aimed at helping youth who are homeless or "unaccompanied," or have aged out of the foster care system obtain a two-year education free of debt. The DCC staff work closely with each individual to assist them with the resources they need to complete their college education and set them up for success in life.
A previous Reed Point High School student graduated with Honors and an Associate of Applied Science in Criminal Justice. He immediately obtained and started a job with a security company. Alyssa Chaska from Terry, MT graduated with High Honors and two degrees; Associate of Arts and Associate of Science. She is continuing her education at the University of South Dakota where she will be studying Early Childhood Education.
Alyssa said, "Dawson Promise gave me an opportunity everyone said I wouldn't have. All through high school I was told there was no way I could go to college. I was determined to prove them wrong and this program helped me to do that. Transitioning to college was hard, but Dawson Promise made sure to help me every step of the way. They helped me get a job, supported me through classes, and provided support with every obstacle that came my way. They helped me to focus on schoolwork without having to worry financially. They helped to provide food on the weeks I couldn't provide it myself. Forever grateful for this support."
Additional students from Billings, MT and Brentwood, TN graduated with an Associate of Arts and an Associate of Science.
Daneen Peterson, Advisor and Grant Navigator for Dawson Promise, said "It's a joy to see these students graduate. This is no small feat for any student, let alone these individuals who've overcome huge obstacles to reach this milestone. They each have so much to be proud of for what they've accomplished."

Applications for the 2022-23 school year are currently being accepted for those who are eligible for the Dawson Promise program. Learn more online at https://www.dawson.edu/outreach/dawson-promise.html or contact Daneen Peterson at 406-377-3061 or dpeterson@dawson.edu.