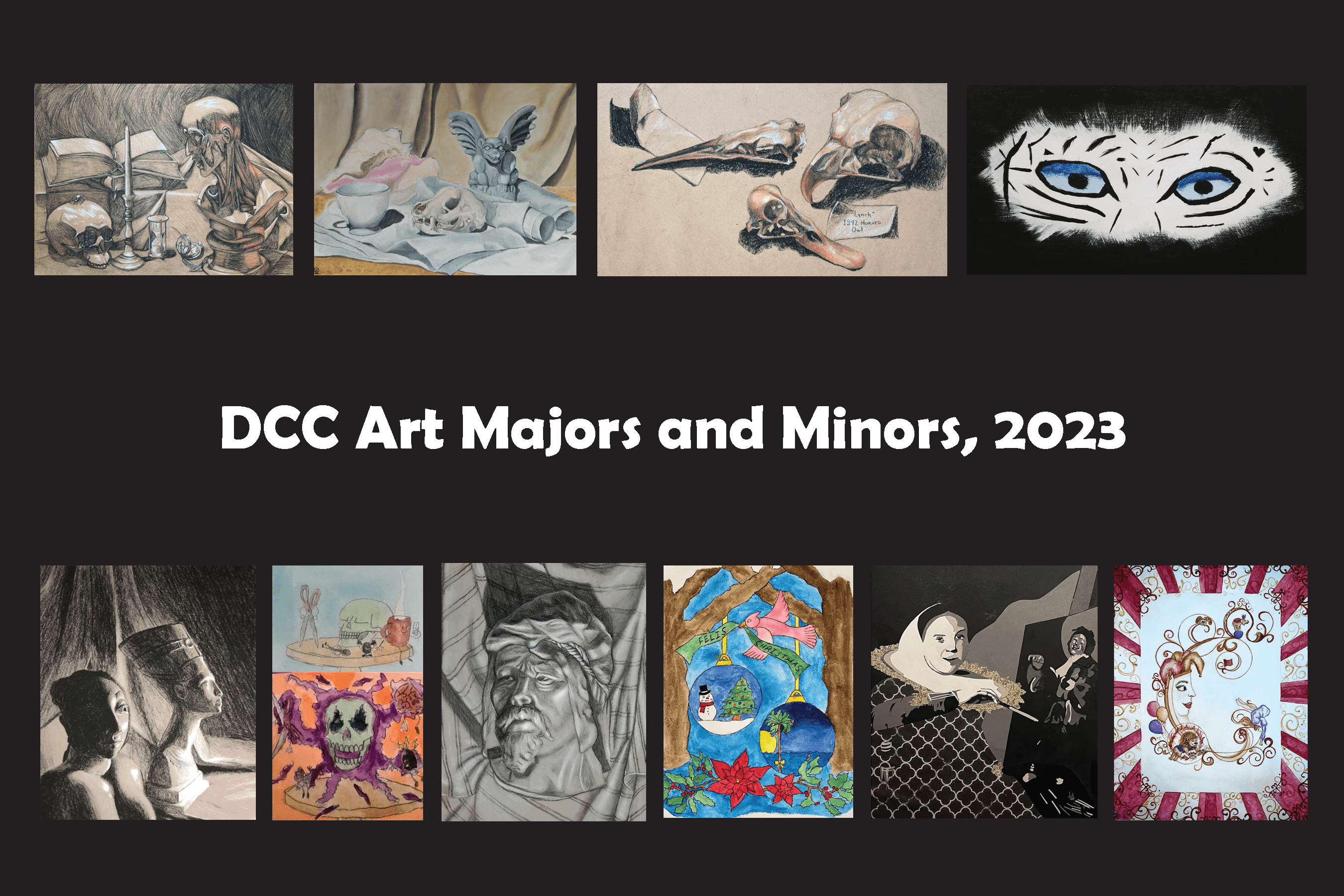 The final exhibition of the Spring 2023 semester is up and available for viewing! It is called Art Majors and Minors. Please come to the campus gallery, located in the library, to view this amazing exhibition of our students.
We will be having an Exhibition Reception on Wednesday, April 12, from 12pm - 1pm. Please come to the reception and show your support for these students - their hard work and their talent! Light refreshments will be served.
Please sign the guestbook and be sure to leave a comment. The students read these comments and love to see your observations!