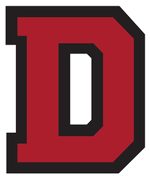 GLENDIVE, MONT. – June 19, 2020 – Dawson Community College proudly celebrates Juneteenth, an important day representing freedom and diversity.
On June 19, 1865, slaves in remote Galveston, Texas, learned they were free. Union army general Gordon Granger announced federal orders proclaiming that all slaves in Texas were now free. While the Emancipation Proclamation brought a formal end to slavery more than two years prior, enforcement of the proclamation in the rural state of Texas had been slow. Today, the African American community has chosen to recognize June 19 as the end of slavery.
Modern Juneteenth celebrations can range from rodeos and cookouts to street fairs and blues festivals. Many Juneteenth traditions include reading the Emancipation Proclamation, reading works from African American authors, listening to music by African American musicians, and singing traditional songs. Many Juneteenth celebrations often feature lectures and exhibitions on African American culture. 
DCC enjoys a diverse community of students, faculty and staff and is proud to celebrate this historic day.  "In the world today, we have much to do to advance liberty, dignity and opportunity for all Americans, regardless of race or ethnicity. We must understand the past so that we can embrace the future. This responsibility rests upon the shoulders of each of us," said DCC President Scott Mickelsen.
Dawson Community College encourages you to join them in celebrating diversity and freedom on this historic day. 
For more information, contact Katy Peterson, Dawson Community College Director of Marketing and Public Relations, at 406-377-9444 or kpeterson@dawson.edu. 
###
Dawson Community College (DCC) fosters a culture of excellence in education, providing all students quality learning and opportunities for growth and partnership in local and global communities. DCC strives to become the standard of excellence for institutions of higher education. This institution is an equal opportunity provider.