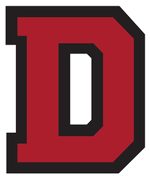 GLENDIVE, MONT. – July 14, 2020 – Dawson Community College has released the names of students who have been honored for academic excellence during Spring semester 2020.
 To qualify for inclusion on the President's Honors List students must carry a minimum of 12 semester credits, be degree seeking and have a grade point average of at least 3.5 on a 4.0 scale. High honors - 3.75 to 4.0, Honors 3.5 to 3.74
MONTANA
Leighton Bilbrey, H, Alzada
Dawn Williams, H, Anaconda
Kaylin Wheeler, HH, Baker
Kell Schwers, HH, Big Timber
Beau Santistevan, HH, Bigfork
Ashlynne Copinga, HH, Billings
Taylor Corbett, HH, Billings
Alex Couture, HH, Crane
Libby Burke, H, Gardiner
Arena Plenty, HH, Garryowen
Nicholas Ciafardone, HH, Glasgow
Cally Anderson,HH, Glendive
Anna Buller, HH, Glendive
Tyler Clapp, HH, Glendive
Bonita Heidner, HH, Glendive
Rochelle Hold, HH, Glendive
Zara Iwen, HH, Glendive
Kendra Kaufman, HH, Glendive
Mishal Lucido, HH, Glendive
Matthew Lundgren, HH, Glendive
Spencer Nelson, H, Glendive
Mariah Nicholson, H, Glendive
Nicolas Ree, HH, Glendive
Brittany Reynolds, HH, Glendive
Kimberly Thompson, H, Glendive
Tanner Wolff, HH, Glendive
Samantha Wright, HH, Glendive
Stevie Cullinan, HH, Glendive
Susan Zeak, HH, Great Falls
Janae Boles, H, Havre
Camryn Huston, HH, Havre
April Davis, HH, Helena
Michael Erickson, HH, Helena
Megan Lindbo, HH, Helena
Dawn Mahr, HH, Helena
Shelby Martin, HH, Helena
Brianna Bergum, HH, Judith Gap
Katheryn Kingery, HH, Kalispell
Alexa Kappel, HH, Miles City
Raquel McAuliffe, H, Miles City
Peter Maney, HH, Missoula
Haley Olson, HH, Richey
Kiana Miller, HH, Savage
Shaylyne Fisher, H, Sidney
Chelsea Leach, HH, Wibaux
Dre'An Yellow Robe, HH, Wolf Point
ALASKA
ARIZONA
Shayna Baugh, H, Tucson
Dymitrea Finley, H, Phoenix
CALIFORNIA
Ashley Orozco, HH, Canoga Park
COLORADO
Devin Collins, H, Aurora
Centoria Roberts, H, Aurora
Keenan O'Brien, H, Broomfield
HAWAII
Andrew Neves, H, Honolulu
IDAHO
Britlynn Hubbard, HH, Malad City
Shelby Westfall, H, Nampa
Israel Birdsbill, H, Pocatello
Harlee Speth, HH, Saint Anthony
Riley Caudle, HH, Terreton
INDIANA
Ashya Sheeley-Klopfenstein, HH, Howe
MISSOURI
Isaiah Fowler, HH, Saint Louis
NORTH DAKOTA
Kayla Parisien, HH, Saint John
UTAH
Alison Ellertson, HH, Brigham City
Ashlyn Tingey, HH, Brigham City
Maycen O'Neal, H, Corinne
Fallyn Marshall, H, West Point
WYOMING
Joseph Schultz, H, Green River
INTERNATIONAL
Emma Stadler, H, Gold Coast, QLD, Australia     
Christopher Louie, HH, Calgary, AB, Canada
Jennifer Smith, HH, Winkler, MB            , Canada
Kayne McGee, H, Almonte, ON, Canada
Jud Colliness, HH, Kincaid, SK, Canada
Calder Peterson, HH, Glentworth, SK, Canada
Logan Peterson, HH, Glentworth, SK, Canada
Mar Marata Crespo, HH, Serra de Daro
For more information, contact Katy Peterson, Dawson Community College Director of Marketing and Public Relations, at 406-377-9444 or kpeterson@dawson.edu, or visit www.dawson.edu.
###
Dawson Community College (DCC) fosters a culture of excellence in education, providing all students quality learning and opportunities for growth and partnership in local and global communities. DCC strives to become the standard of excellence for institutions of higher education.