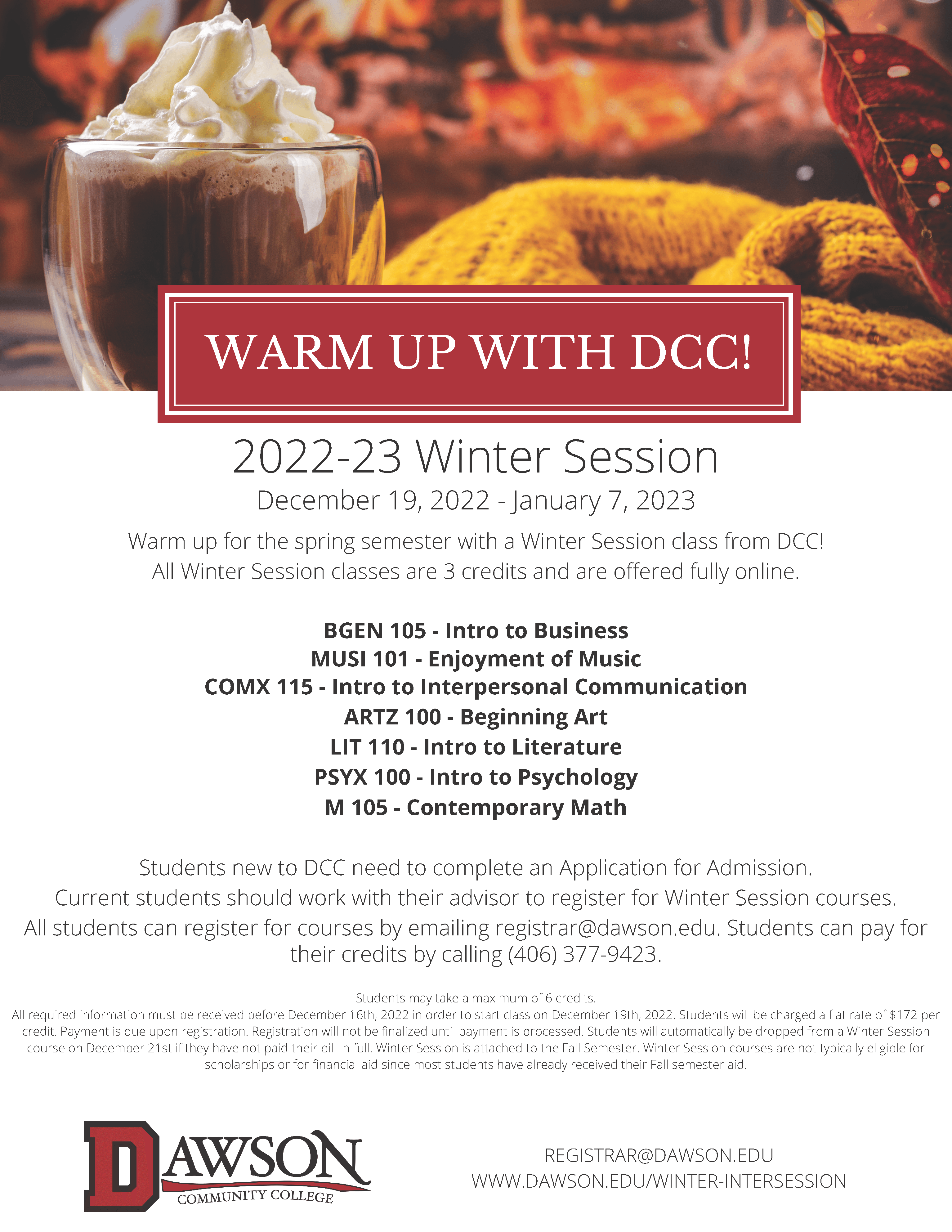 Interested in taking extra classes over the Winter Break? DCC is excited to offer Winter Session! Winter session courses run from December 19 - January 7 and are fully online.
We will be offering the following 3 credit courses:
BGEN 105- Intro to Business
MUSI 101- Enjoyment of Music
COMX 115- Intro to Interpersonal Communication
ARTZ 100- Beginning Art
LIT 110- Intro to Literature
PSYX 100- Intro to Psychology
M 105- Contemporary Math
Students who are new to DCC will need to complete an Application for Admission. Current students should work with their advisor to register for Winter Session courses. All students can register for these courses by emailing registrar@dawson.edu.
To make a Winter Session payment, please contact Kristin Bilbrey at (406) 377-9423 or kbilbrey@dawson.edu.
Questions? Feel free to give our main office a call at (406) 377-9400 or you can visit our Winter Session webpage. We look forward to helping you!